Caterfix UK: The Catering Equipment Engineers in Southampton
Established in 1999, Caterfix have a wealth of experience in the catering equipment repair and maintenance sector. We have earned ourselves an exceptional reputation, which has been built upon reliability, outstanding prices, and expert workmanship.
Although we are based in Southampton, our high-quality services are available throughout Hampshire, Dorset and West Sussex. Depending on your requirements we are able to travel further, ensuring a high-quality service wherever we are, and whatever we do.
Customer satisfaction is guaranteed by our expert team of highly trained catering engineers. We efficiently combine our extensive experience with flexibility and adaptability, to ensure that any job we take on will be completed on time, stress-free and to the highest of quality.
Look no further for catering equipment and repair services, we're reliable, and we deliver every time.
Catering Engineer Services
Our team of highly skilled engineers always stock a comprehensive range of replacement parts. This means that we complete an outstanding 90% of jobs first time. Caterfix UK are proud to offer a service that will save you time and money, without compromising on quality or service.
Our engineering services are versatile and applicable to any type of kitchen catering equipment, including Commercial refrigeration, Commercial Ovens, Cold rooms, Freezers, Chill Cabinets and Ice Makers. Here at Caterfix UK we strive to work around you, not the other way around.
New and Used Catering Equipment
We guarantee to source you the very best new and used catering equipment at extremely competitive prices. Offering a comprehensive range of products, we are able to ensure your catering supply needs are met.
To ensure product quality and longevity, all brand new catering equipment comes with a 5-year guarantee, whilst used catering equipment comes with a 3-month guarantee. Not only does this show that we have confidence in our services, it also shows we are willing and able to resolve any problems should they arise.
Contact us on 0800 808 7760 for more information or for a free quote.
Emergency Call Out Service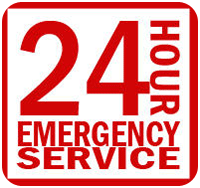 We understand a fully working kitchen is the lifeblood of any food business. That's why we are available 24 hours a day, 7 days a week for rapid response emergency call outs.
Call our experienced catering equipment engineers anytime, we are confident we can fulfil all of your catering equipment requirements, and we'll be able to do it first time, 90% of the time.
Simply call us on 0800 808 7760 or 07802 353 966 and we will be with you as soon as possible.
Domestic Kitchens and Bathrooms
We also offer a full-service domestic kitchen and bathroom service. We'll be with you from the ground up, helping you with design and planning, and then completing an installation that offers the highest standards of quality and workmanship.
Cost-effective, efficient and effective, Caterfix UK are your final stop in your search for high-quality catering equipment services, at competitive prices.
Get in Touch