New Commercial Kitchens
Here at Caterfix UK we offer the complete design, project management and installation of brand new commercial kitchens in Southampton, Hampshire and surrounding areas. Our expert knowledge and experience in the catering industry guarantees we deliver a commercial kitchen designed perfectly for your requirements, both functionally and aesthetically.
In order to get the perfect fit, we'll visit you on-site and give a complete commercial kitchen installation survey. This means we can adapt your kitchen to your needs, and not to stock guidelines.  We can guarantee that your commercial kitchen is exactly how you need it, and is fitted exactly when you need it.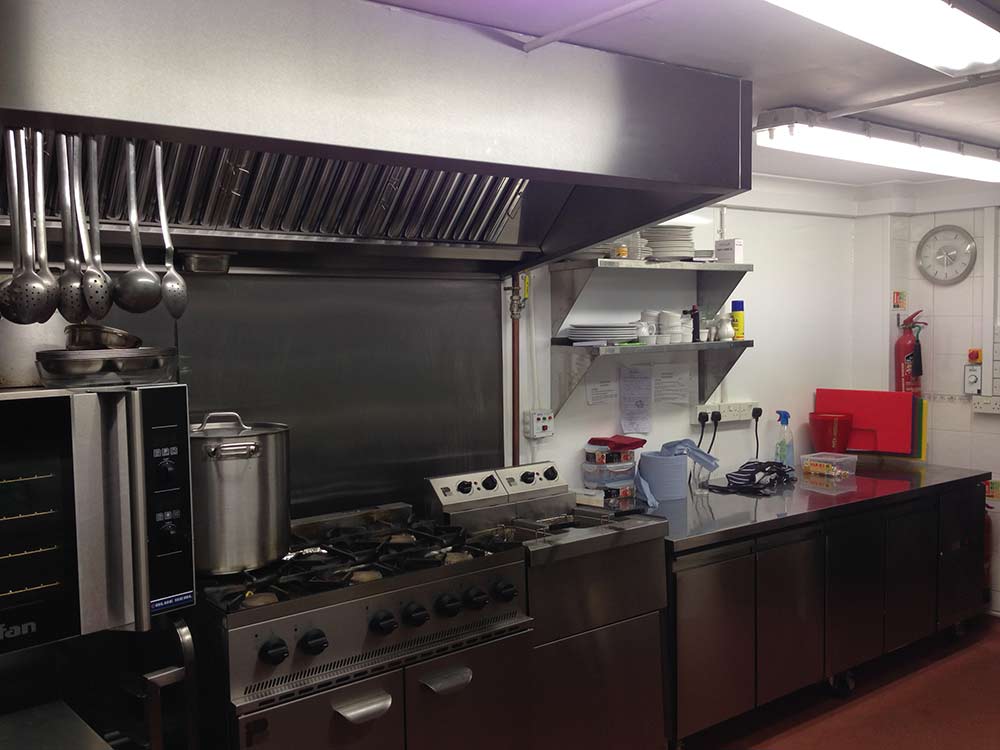 Commercial Kitchen Reliability
We also offer a comprehensive after care service with every installation, including servicing, repairs and maintenance. To ensure that a commercial kitchen installed by us maintains its efficiency and performance, we also offer all of our customers an exclusive 12-month retainer deal.
This retainer is available in three tiers, which allows you to choose and option that truly reflects your spending options and preferences:
The first tier offers the most comprehensive service, covering all labour costs and call-out charges. This option also covers two services and is the most thorough choice for your commercial kitchen.
The second tier allows you to be cost effective, whilst maintaining an effective and efficient service. You'll be covered for all call-out fees, and will receive a generous reduction in labour costs. This option a beautifully balanced choice for your commercial kitchen.
The third tier maximises cost-effectiveness and is perfect for start-up businesses. We'll cover you for 30 call-outs, and then offer you a reduction in your call-out costs once the cover ends. This option is a fantastic way to begin the retainer, as you can always upgrade your tier should the need arise.
Recent Commercial Kitchen Installations
We are constantly fitting high-quality commercial kitchens, which allows us to maintain a sharp, fresh and consistent work quality. You don't need to worry about a drop in quality or service, we'll always be the right fit for any job.
Why not browse the gallery that captures our latest commercial kitchen installations?
Commercial Kitchen Information and Prices
For further information regarding our design, project management and installation service, please call us on freephone: 0800 808 7760 or 07802 353 966.