Catering Equipment Repairs in Southampton

Caterfix UK specialise in catering equipment repairs throughout Southampton in Hampshire.
Our expert team of catering engineers have many years experience specialising in catering equipment for all types of organisation including bars, pubs, clubs, hotels, restaurants, schools, care homes, leisure centres and many more across Southampton and Hampshire.
We therefore also ensure that all of our engineers carry an extensive selection parts at all times so that whether its refrigeration, ice machines or coolers, we are certain to fix your equipment on site 90% of the time, first time round.
New and Used Catering Equipment
In the unlikely event that you are unable to repair your equipment, we also supply an excellent range of new and used commercial kitchen catering equipment at superb prices. Talk to us for more information.
24/7 Emergency Catering Equipment Repair Service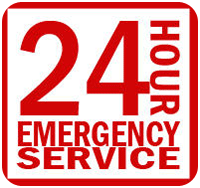 We also offer a 24/7 emergency catering equipment repair service throughout Southampton.
For more information regarding our emergency repair service, click here.
Get in Touch
Contact us for more information regarding our catering equipment repair services in Southampton.
Call us on freephone: 0800 808 7760
We look forward to hearing from you.