Catering Equipment Southampton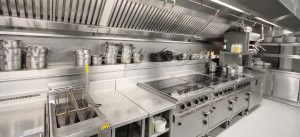 Caterfix UK specialise in new and used catering equipment for commercial kitchens across Southampton and Hampshire. We provide our expert services for all types of business including: pubs, nightclubs, restaurants, schools, colleges, universities, nursing homes, hospitals, leisure centres, stadia etc.
Catering Equipment and Repairs
We supply a wide range of quality catering equipment including:
Commercial refrigeration
Ovens
Cold rooms
Freezers
Chill cabinets
Ice makers
Our expert team also carry out catering equipment repairs throughout Southampton and Hampshire.
Excellent Catering Equipment Prices
As a well established catering equipment supplier in Southampton, we can offer the most competitive prices for both new and used catering equipment. As a result, we are confident we can offer your business the best deal for the very best equipment.
Contact Us
Get in touch with us to see how much we can save you on your commercial kitchen catering equipment. Simply call us Free on 0800 808 7760 or 07802 353 966. Alternatively, get in touch online and a member of our team will be in touch with you shortly to discuss your catering equipment requirements in further detail.